LWC T3T Goes to Good Time Charli's
All Lakes Residents and Their Guests Are welcome!!!
6045 W. Chandler Blvd
Chandler
480-556-1420
Thursday, June 20
5:30 PM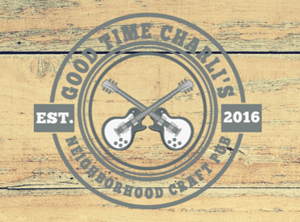 Jane will be your greeter at Good Time Charli's Bar & Grill on Thursday, June 20 at 5:30 PM. Good Time Charli's is located at 6045 W. Chandler Blvd in Chandler. GTC's is at the southwest corner of Kyrene Road and Chandler Blvd; their phone number is 480-556-1420.
GTC's offers a menu of what the website calls upscale Mexican food, but there is so much more. You will find all of their choices at their website goodtimecharlis.com. GTC offers a full bar featuring craft beers, a wide selection of wines and original cocktail recipes. GTC is open seven days a week, and features Happy Hour, Daily Deals and live music every day.
Everyone is welcome as we socialize with neighbors and friends, and enjoy their fun, casual atmosphere. Please come, even if you are solo. Just look for us at the group table. Ask the staff to point us out. We hope to see you then!
Submitted by Jane Morrissey
Classic Film Club Dark
Third Wednesday of Each Month
Year:
Director:
Starring:
Genre:
Running Time:
Date:
Time:
The Lakes Classic Film Club will be dark for the summer season, but will open again in the fall.
Hope to see you then!
Lakes Book Club Dark
Third Thursday of Each Month
The Lakes Book Club met on Thursday, May 16 to discuss the book "The Tatooist of Auschwitz". It is a story of one man's survival and love in the death camp of Auschwitz told by the author, based on her interviews with Lale Sokolov in his late 80's and by his son.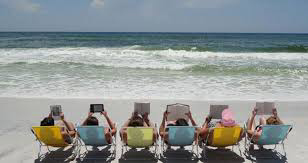 The club will resume meeting in September after a summer break. During the next month we will welcome any book suggestions for next season. Please provide any books for consideration to the committee chairs. Dates and book choices will be provided in the Lakes Log prior to the September meeting. As always, new members are always welcome.
For more information, please contact one of the Book Club Coordinators:
Patsy Policar perkypatsy@cox.net
April Sapinski lrkin@aol.com
Charlotte Whitney cwhitney@umich.edu
Out to Lunch Bunch Visits Romeo's Euro Café in June
Circling the Globe for a Good Lunch
207 N. Gilbert Road
Gilbert
480-962-4224
Wednesday, June 12
Noon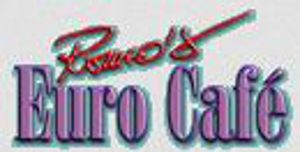 Lakes residents and their guests are invited to join the Out to Lunch Bunch on Wednesday, June 12 at Romeo's Euro Café in Gilbert. Romeo's Euro Cafe is located at 207 N. Gilbert Road, Suite 105, Gilbert on the Northeast corner of W. Elliot and Gilbert Road. The restaurant is at the south end of the building. There is plenty of parking around the back.
OTLB at Merci recently
The restaurant has offered some of the most unique Greek, Mediterranean and vegetarian food selections in the east valley for over 27 years.
According to a recent customer, "The 150 menu items provides options for all tastes." Customer favorites include: roasted almond tortellini, Athenian chicken and Vasco de Gama (shrimp dish). Gluten free menu items are available. There is a dessert case where customers may choose from a delicious variety of homemade desserts.The full menu may be viewed at eurocafe.com
Please make reservations at the Clubhouse no later than Monday, June 10. Let us know if you need a ride, as we will carpool from the Clubhouse at 11:30 AM for a 12:00 luncheon.
Contact April Sapinski at (602) 430-4413 or lrkinc@aol.com if you have any questions.
Lakes Women's Club
Launie Harlacher: 345-7746
The LWC meets the first Thursday of the month at 6:30 PM. All Lakes women are welcome.
Classic Film Club
The Classic Film Club meets in the upstairs lounge the third Wednesday of the month except for summer and the holidays. After a friendly pot luck at 11:30 AM, they screen a classic film. So if you're into film with an classic attitude, call the monthly hostess and give an RSVP.
Lakes Book Club
The Lakes Book Club meets once a month, usually on the third Thursday, at 7:15 PM in the Beach and Tennis Club. Discussion is open to any topic about the book chosen at previous meetings. Be prepared for lively and thought-provoking conversation on a variety of books and authors.
The club is open to all, whether or not you have read the book. We welcome new members. There is no pressure to lead the discussion, but we love to have new members do so. Check the Lakes Log for upcoming book selections or email one of the coordinators for more information about the club.
Patsy Policar: perkypatsy@cox.net
LynnAnn Wojciechowicz: Lynnannw@gmail.com
Charlotte Whitney: cwhitney@umich.edu.
Out To Lunch Bunch
The Out To Lunch Bunch meets at the Beach and Tennis Club the second Wednesday of every month except during summer and carpools to a new gastronomic adventure for lunch. The Bunch reserves tables, so sign up at the Clubhouse at least one day in advance. Meet at the Club to carpool at 11:30 AM or meet at the lunch spot at noon.
Thirsty Third Thursday
All Lakes residents and their guests are welcome as we socialize with neighbors and friends and enjoy the good food and friendly beverages at a different local watering hole each month. Everyone deserves a break from our busy schedules, so come on over, sit, chat, enjoy! Join us! Please come, even if you are solo. Just look for us at the group table. Ask the staff to point us out. We hope to see you then!