The Lakes Swim Team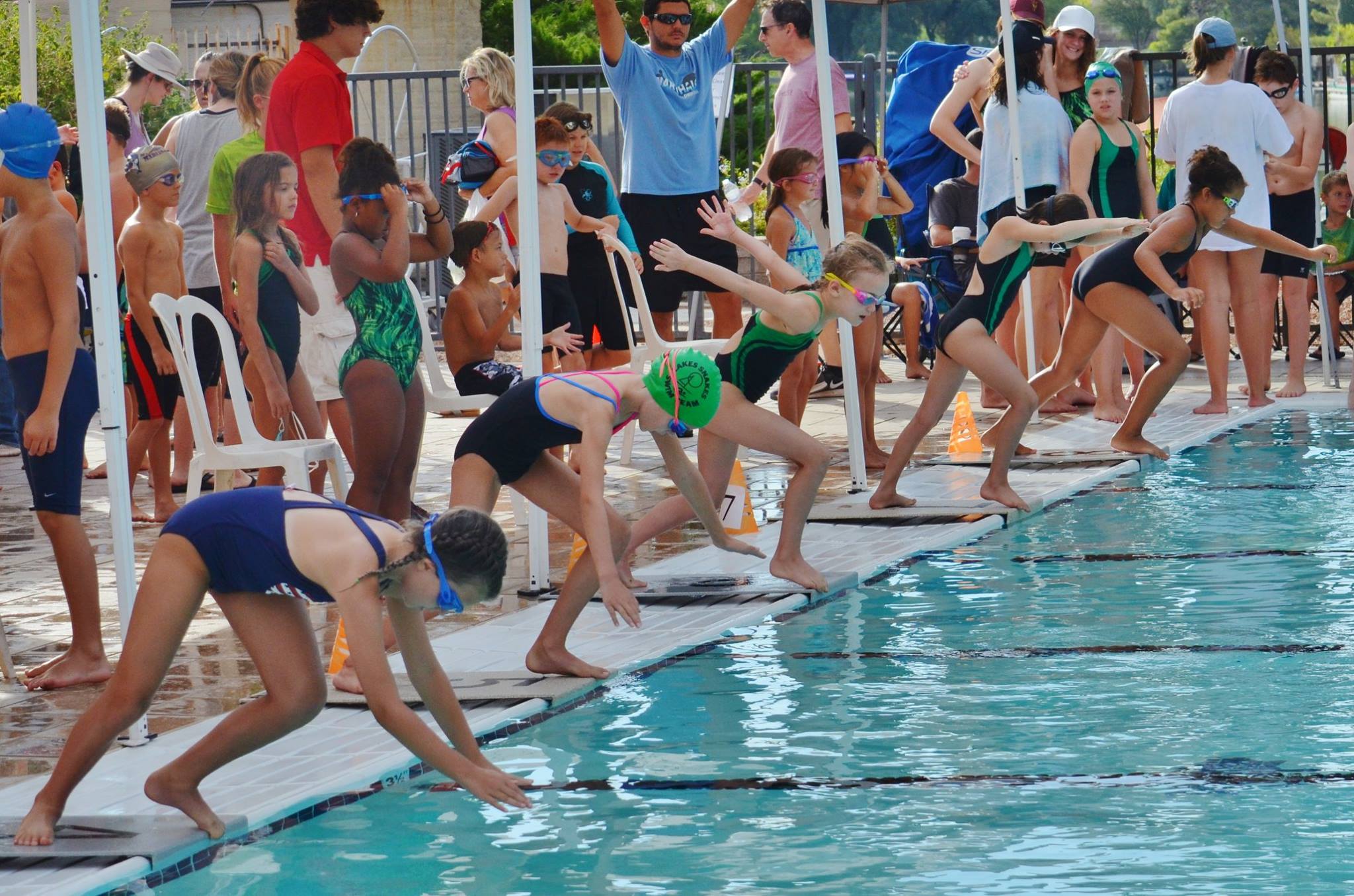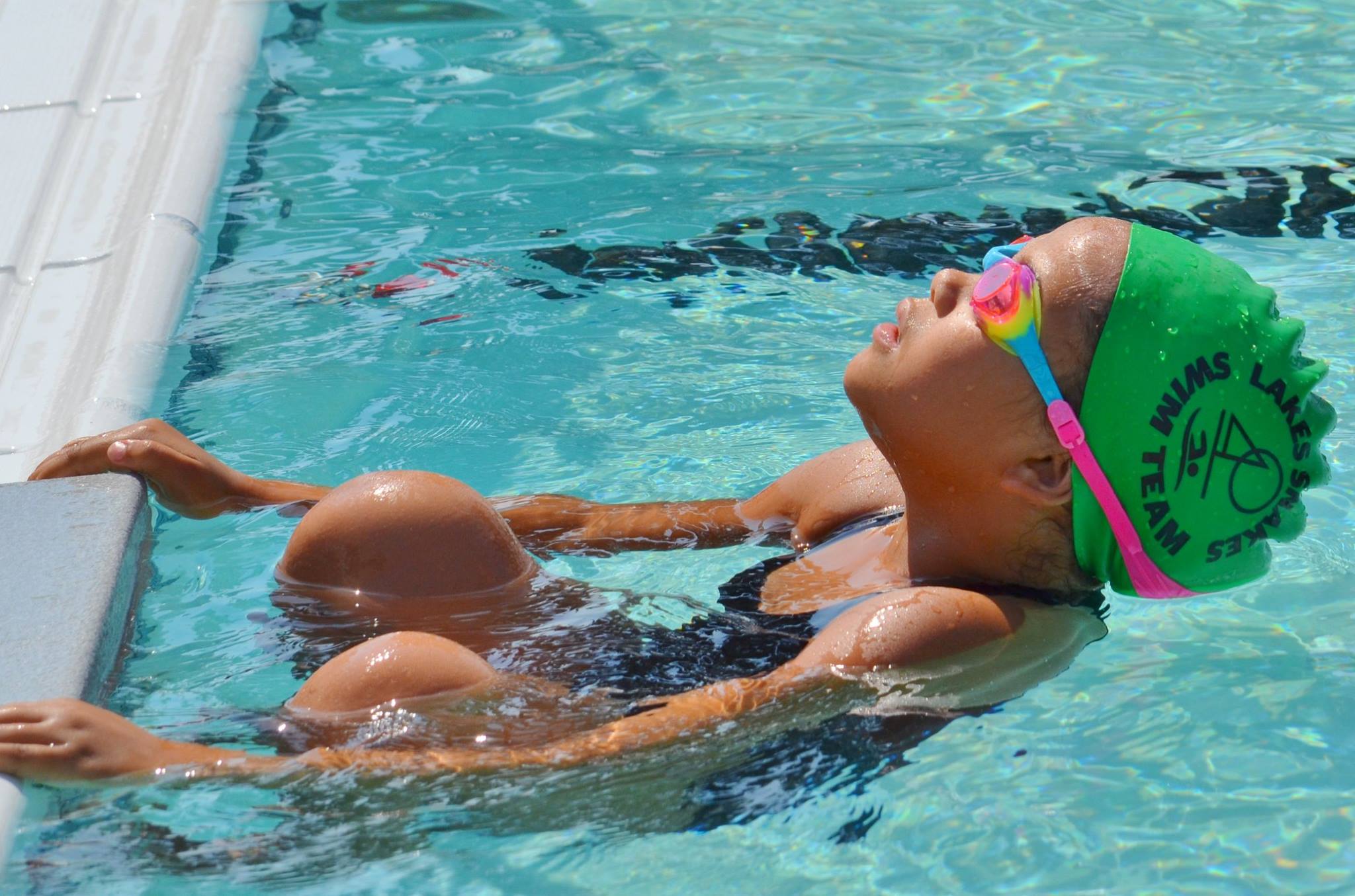 Swimmers, Take Your Mark!
Go, Snakes!
The pool deck is about to get busy with 200 swimmers from ages 5 to 18 taking to the lanes for the Lakes Snakes Swim Team's 43rd season of competition.
Poolside with the Lakes Swim Team is the "cool" place to be this summer! Swimmers will learn proper stroke technique in freestyle, backstroke, breast stroke, and butterfly, all while enjoying camaraderie among team members and practicing good sportsmanship. The long-standing tradition of the Lakes Swim Team provides a perfect opportunity for families to meet and spend time with each other; the kids really enjoy reconnecting with their Snakes team members each summer.
Practice Times

| | |
| --- | --- |
| 13 and older | 6 - 7 AM |
| 9 to 12 | 7 - 8 AM |
| 5 to 8 Years | 8 - 8:45 AM |
The Lakes Snakes will host 5 home meets this season, visit the newly renovated McClintock Pool, and even take a drive up north to Cottonwood for away meets. All meets are Saturday mornings, except for one evening meet on June 28. There will be a holiday break from July 2-6. The season concludes the week of July 23.
Lakes residents should be aware of morning pool closures for practices and meets, as well as, families with children crossing Lakeshore during Saturday morning meets. The Lakes staff works hard to re-set the pool deck following swim meets and get it reopened it as quickly as possible for residents. The Swim Team Committee thanks the community for its support during our short summer season and invites you to stop by a meet to cheer on the Snakes.
Questions? Email us at swimteam@thelakesoftempe.com. See you at the pool!
Submitted by Suzanne Reddie
The Lakes Snakes
Swim Team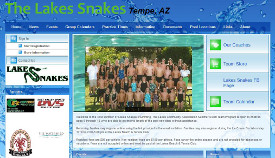 swimteam@thelakesoftempe.com
Questions? Contact the team through the team's email address.
Register online at the new Lakes Snakes Swim Team website lakessnakes.com. Swim team members will find important information there: news, meet and event schedule, team information and contacts, location and maps to away meets as well as the merchandise order form. Check it out.
2018 Meet Schedule
Date
Location
June
2
Inter-squad
The Lakes
June
9
Team Tempe
McClintock
June
16
Ahwatukee
The Lakes
June
23
Cottonwood Clippers
Cottonwood
June
28
Pitchfork/Maricopa/Las Sendas/Casa Grande
The Lakes
June
30
Val Vista
The Lakes
July
2-5
Independence Day Holiday Break
July
7
Red White and Blue Relays
VThe Lakes
July
14
Dobson Dolphins
The Lakes
Practice Schedule
Monday - Friday

| Age Group | Start - End |
| --- | --- |
| 13 and over | 6:00 - 7:00 AM |
| Age 9 to 12 | 7:00 - 8:00 AM |
| Age 5 to 8 | 8 - 8:45 AM |
Pool Hours for
Meet Days
For the Saturday meets which begin at 7 AM, the pool will be closed Friday night at 8 PM so that we can prepare the area in advance.
The pool will close at 2 PM for mid-week meets that begin at 5 PM. Following mid-week meets, the pool will remain closed for the rest of the night for clean-up.
Otherwise, the Pool will be open for general use as soon as meets or practice is over and the area is clear.