LCA Board Meeting Tonight
Everyone is Invited
The next meeting of the Lakes Board of Directors is Wednesday, January 28 at 7 PM in Lakes Beach and Tennis Club. All residents are invited and encouraged to attend. See you there.
Mardi Gras Masquerade Coming in February
Valentine's Day Event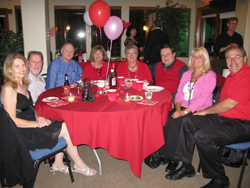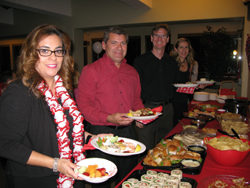 Your Lakes Activities Committee is bringing you a fun and unique alternative to the typical Valentine's date night.
Join neighbors and friends on Saturday, February 14 at the Lakes Clubhouse from 7 to 11 PM for an evening of Mardi Gras-style fun including traditional foods, music, and dancing. Don a mask and some beads and get ready for some green, purple, and gold masquerade madness. Limited number of tickets will be pre-sold at $25 per couple, $15 per individual. Adults only.
Submitted by Suzanne Reddie
Wine & Cheese Happy Hour
With a Tasting Competion
The Lakes will be having the first Wine & Cheese Happy Hour at 6 PM on Friday, February 27 upstairs in the Clubhouse with a fun competition to bring the best or at least most popular bottle of wine- red and white.
Each person wishing to participate in the wine competition should bring at least one bottle of their favorite red or white wine, although you may enter more than one bottle if you choose. During the judging from 6:30 to 8 PM, the wines will be concealed so we can judge by taste alone. Participants will place their tickets with their favorite red and white wine.
There will be prizes for first and second favorite red and white wines. The Lakes will provide tiny tasting cups, snacks, cheese, crackers, olives, water etc. Please bring any other beverages you would like to drink. This is an adult only event.
The Activity Committee
Meet the Candidates
All Lakes Residents Are Invited
All Lakes residents are encouraged to join together Wednesday, January 14 at 7 PM in the Lakes Beach and Tennis Club to meet the candidates in the 2015 LCA Board of Directors election. Read the candidates' statements here.