Cinco de Mayo Celebration
Saturday, May 3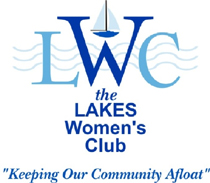 Once again, the Lakes Women's Club will be sponsoring the Cinco de Mayo celebration in the park at the Clubhouse. This year's event will be held from 5:30 to 8 PM on Saturday, May 3.
This family friendly event features authentic and quality Mexican entrees accompanied by rice, beans and chips. New this year, we will have a salsa and guacamole bar that will include sample recipes of varying flavors and heat. Water, lemonade and margarita mix will be provided and guests are welcome to bring tequila, cerveza or other drinks.
Besides wonderful neighbors and glorious weather, the afternoon in the park will also bring music, dancing and a Zumba (salsa style) instructor - for those willing to give it a try. And of course Cinco De Mayo would not be complete without a piñata for the kids.
Tickets are $10 per person if purchased in advance, but will be $12 each if purchased at the door. Children age 4 to 11 will be $5 each and there will be no charge for children under 4 years. Tickets are now on sale and are available at the Clubhouse.
We hope you will choose to come and join in the fun - Ole!
Swim Team Registration and Ice Cream Social
Sign Up and Swim With the Coaches
We cordially invite you to join us at the Clubhouse on Sunday, May 18 from 2 to 5 PM for the Lakes Snakes Swim Team Registration and Ice Cream Social. Come meet the coaches, enjoy FREE ice cream, register your children ages 4 to 18 for the Lakes Snakes Swim Team or sign up for summer swim instruction with Coach Sheila. What a fun day!
There's more information on The Lakes Snakes Swim Team on Swim Team.
Qi Gong 18 Style Monthly Workshop Intensive
April 7; 6:30 PM
Everyone is invited to attend the next Qi Gong workshop at The Lakes Clubhouse Monday, April 7 from 6:30 to 8 PM. Open to all. Bring your family and friends!
Learn Qi Gong 18 Style with step-by-step instructions. Learn the history of Qi Gong and its health and life style benefits. The cost of the workshop is $15.
Get Healthy - Be Healthy - Stay Healthy with Qi Gong 18 Style.
Learn more about Qi Gong on Beach and Tennis.
Qi Gong 18 Style
Is a self-care system designed to enhance the natural flow of vital energy
Is the key to a healthier, happier, longer life
Is fast becoming a sought after method of healing,
Combats aging, anxiety and stress
Is a complimentary therapy enhancing medical treatments
Is a complimentary fitness form enhancing physical and sports activities
Improves your balance, stamina, endurance, and mental clarity
Is a simple Mind/Body/Spirit technique which links the Mental/Emotional (Mind) and Physical (Body) through Breathing (Spirit) and easy movements
Music Story Time
Lakes Parents with Small Children
Did you know that the second Wednesday of each month we host a music time/story time event for the kids at the Clubhouse? Many of you have joined us and are participating in the fun, but there are many more parents and kids we haven't seen yet.
We want to get to know you!
Come join us for 30 minutes of learning, music and fun from 9 - 9:30 AM upstairs in the Clubhouse! This is a great opportunity to have fun spending quality time together. Spend 30 minutes with your child together with other Lakes families and enjoy enriching our lives together. Hope to see you there!
Submitted by Lindsey Crosland