President Dave Kemper's Letter to
Tempe Deputy City Manager
The officers of the Lakes Board of Directors met with the Tempe Deputy City Manager, JLB Partners, and a representative of the Lake Country Village property owner on July 29, 2015. Here is the Board Officers' response to the meeting.
Lakes Labor Day Potluck Picnic
Join us!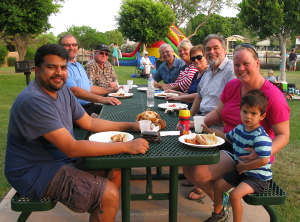 Mark your calendar for Monday, September 7 and plan on spending part of your day here at the Beach and Tennis Club and pool for the annual Labor Day Picnic.
Come enjoy the DJ by the pool while spending time with neighbors and friends.
Food will be served at 5 PM. The Lakes provides grilled hamburgers and hot dogs, lemonade and water.
Residents are asked to bring their favorite picnic side dish for at least eight people. Some favorite sides include deviled eggs, potato salads, pasta salad, coleslaw, corn on the cob, baked beans and desserts of all kinds or one of your favorites. No chips please.
See you there!
Sponsored by the Activity Committee
Movie Float Night
Saturday, September 19
Everybody Into the Pool!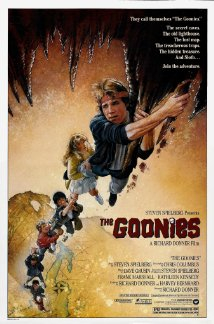 The August Float In Movie was so much fun, we're doing it again! Only this time, we're going old school and showing Goonies (PG) released in 1985. Grab your pool floats, favorite movie snacks and bring the whole gang out to the Beach and Tennis Club pool on Saturday, September 19. The movie will start at dusk, approximately 7:15 PM.
Come cheer on a group of ordinary kids as they search for "One-Eyed Willie's" treasure to save their neighborhood.
Families are encouraged to join in the fun. Children 10 years and under must be accompanied by an adult. Popsicles will be provided.
Submitted by Denise Rentschler