Lakes Book Club Reveals Selections for Spring
Third Thursday of Each Month
The Lakes Book Club offers an array of different genres and styles of writing. The club is announcing its book selections through the month of May. The club meets every third Thursday at 7 PM in the Beach and Tennis Club. Newcomers are always welcome!
The following are the upcoming selections:
Spring Selections
March 15

A Question of Honor: The Kosciusko Squadron


by Lynne Olson and Stanley Cloud.
A story of the Polish pilots who fought in the RAF in the Battle of Britain.
April 19

Hillbilly Elegy - A Memoir of Family and Culture


by J. D. Vance.
The author describes his life and family values growing up in poverty.
May 17

A Gentleman in Moscow


by Amor Towles.
A bestselling novel about a Russian aristocrat sentenced by Soviets to permanent house arrest in a luxury hotel in Moscow.
The February selection was The Kind Worth Killing by Peter Swanson, a contemporary thriller with many twist, turns, and plot surprises. It is under contract for a movie. The discussion centered on many of the unlikeable characters in the book, and how the author developed such a clever plot.
Please give us your ideas for book selections for next fall and winter. We will be meeting in late May or early June to chose among them.
Charlotte Whitney cwhitney@umich.edu
Patsy Policar perkypatsy@cox.net
LynnAnn Wojciechowicz lynnannw@gmail.com
Join The LWC For Thirsty Third Thursday on Saturday in March
All Lakes Residents and Their Guests Are welcome!!!
7200 West Chandler Blvd
Chandler
480-940-4745
Saturday, March 17
5:30 PM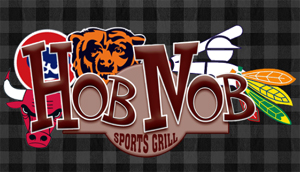 Jane will be your greeter at Hob Nob Sports Grill on Saturday, March 17 at 5:30 PM. Yes, it's St. Patrick's day and the LWC and friends are ready to celebrate! Hob Nob is located at 7200 W. Chandler Blvd. in Chandler, just east of the I-10; phone number 480-940-4745.
You won't want to miss this fun-filled special event with Irish music and Corned Beef and Cabbage! All are welcome as we socialize with neighbors and friends, and enjoy the terrific variety of food and beverages they have to offer. Hob Nob features appetizers, sandwiches, salads, burgers and a variety of entrees. You can view the full menu and their many daily food and drink specials at their website hobnobsports.com.
Everyone deserves a break from our busy schedules, so come on over, sit, chat, enjoy! Please come, even if you are solo. Just look for us at the group table. Ask the staff to point us out. We hope to see you then!
Submitted by Jane Morrissey
Ahoy, Mates!
The Lakes Activity Committee is hosting the annual Poker Regatta on Saturday, March 24 from 9 AM to 2 PM. All Lakes registered boats are eligible to enter and all Lakes residents are eligible to enter since you don't have to be on or even in a boat to play.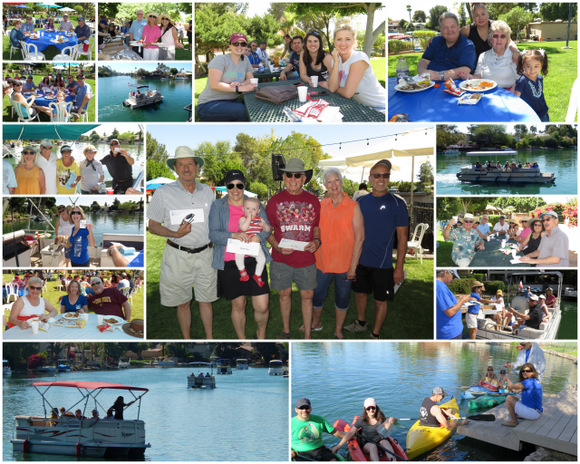 In the Lakes Poker Regatta, you'll build a poker hand by visiting each of the seven checkpoints around the lake in any order, drawing one card at each stop. Your cards are recorded on your score card where you pick the best five-card poker hand from your seven cards.
The best hands of the day will win great prizes and the more hands you play, the better your chances for winning. You can purchase as many hands as you'd like at the Beach and Tennis Club now until the day of the Regatta for $5 each. Each hand includes the bearer to lunch in the park.
No boat? No problem!
You can check in at the checkpoints on foot, bike, even automobile and, of course, by boat. In addition, the Lakes pontoon boat, Lady of The Lakes, will cast off from the Beach and Tennis Club Marina at 10 AM on a cruise to all checkpoints. Seating is limited and there is an small charge for passage so make reservations early.
Checkpoints open at 9 AM and close at 12 noon except for the finish line which closes at 12:30. The picnic will follow in the large park at the Beach and Tennis Club and prize winners will be announced.
It's a beautiful day of fun on the lake and at the park and always a popular event. You also have the option of just joining the picnic for $5 per person; under 6 free. The only ones who lose in this event are those who don't come out and enjoy this very special day in Lakes paradise!
Lakes Activity Committee
Spring Fling
For Sure!
Rock out with Rock Lobster!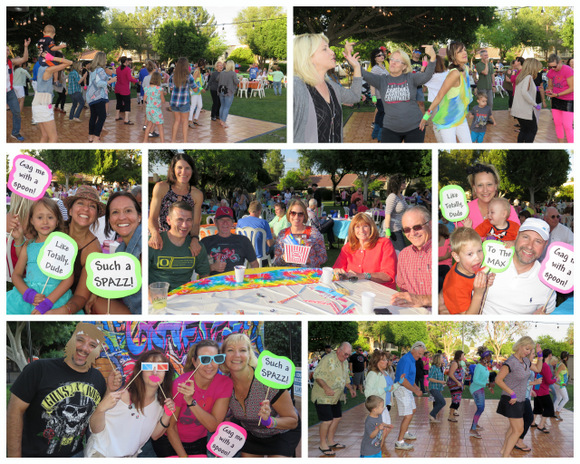 Dude, it's time to flashback to the 80's! Break out your parachute pants, leg warmers, valley girl, and hairband wear to join us at The Lakes Spring Fling Sunday, April 8 from 4 to 8 PM.
Rock Lobster, the Valley's most rad 80's cover band will help us dance our faces off again this year. Come hang out with the cool kids and enjoy delicious food, the kids crafts table, pose for 80's pictures with friends and family, and win at 80's trivia! Join us for a fun Sunday afternoon in the park and enjoy the beautiful Arizona Spring weather.
Tickets are on sale now. Adults are $7 each, Kids 4-12 are $5 each, and Children under 3 are free. There are limited tickets available so moonwalk over to the Beach and Tennis Club and get your tickets today!