The Official Website of The Lakes of Tempe - thelakesoftempe.com
It's Time For Poker Regatta
Deal Yourself In!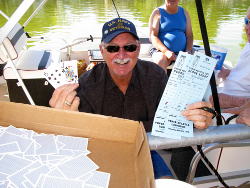 The Lakes Activity Committee is hosting the annual Poker Regatta on Saturday, March 25 from 9 AM to 2 PM. All Lakes registered boats are eligible to enter and all Lakes residents are eligible to enter since you don't have to be on or even in a boat to play.
In the Lakes Poker Regatta, you'll build a poker hand by visiting each of the seven checkpoints around the lake in any order drawing one card at each stop. Your cards are recorded on your hand where you pick the best five-card poker hand from your seven cards.
The best hands of the day will win great prizes and the more hands you play, the better your chances for winning. You can purchase as many hands as you'd like at the Beach and Tennis Club now until the day of the Regatta for $5 each and include lunch in the park and a concert by the Rave.
No boat? No problem!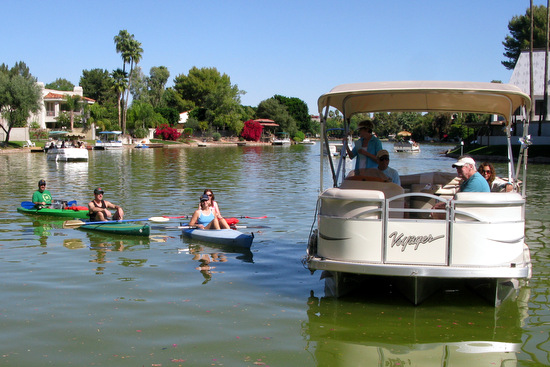 You can check in at the checkpoints on foot, bike, even automobile and, of course, by boat. In addition, the Lakes pontoon boat, Lady of The Lakes, will cast off from the Beach and Tennis Club Marina at 10 AM on a cruise to all checkpoints. Seating is limited and there is an small charge for passage so make reservations early.
Checkpoints open at 9 AM and close at 12 noon except for the finish line which closes at 12:30. The picnic and concert by the Rave will follow in the park and prize winners will be announced at 2 PM.
It's a beautiful day of fun on the lake and at the park and always a popular event. You also have the option of just joining the picnic for $5 per person; under 6 free. The only ones who lose in this event are those who don't come out and enjoy this very special day in Lakes paradise!
Presented by the Lakes Activity Committee