Annual Lakes Garage Sale
Sponsored by the Lakes Women's Club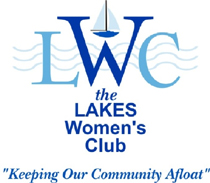 Recycle those treasures and GO Green! The Annual Lakes Garage Sale will be held on Saturday, November 4. The hours are 7:30 AM to approximately 1 PM.
Sign up at the Clubhouse and get your official Lakes Garage Sale Day permit. The fee is only $10. Be sure to post this permit on the day of the Garage Sale. Also on the back of the permit is important information about places to donate left over items.
We do the advertising
The Women's Club will do all the advertising and decorate the entrances to The Lakes with signs and balloons the day of the sale. Please put up your own signs especially at the end of your streets to help people find you! We'll have people walking the neighborhood on November 4 asking for your permit.
Be listed on the official LWC Garage Sale Map
If you can't get a permit before Saturday, you can pay for one that day. But please, please make time get to the Clubhouse prior to Saturday for your permit. This way you can be on the official Lakes Garage Sale Map so everyone will know you're open and ready for business.
This small $10 fee is our way of helping to fund charitable contributions to community programs. The Lakes Women's Club sponsors this event and all proceeds from permits are used to fund things needed and used by us for our community center.
If you do not want to pay the $10 fee, please do not have your garage sale on this day.
Visit the Clubs page for tried and true ideas for making your Garage Sale a success.
Submitted by Linda Artac
Classic Film Club
Third Wednesday of Each Month
Country: Uk, USA
Director: Chris Noonan
Written by: Roger Maltby, Jr
Genre: Biography, drama
Running Time: 1hr 28min
Date: October 18
Time: 11:30 Am
The October selection for the Classic Film Club is "Miss Potter" starring Renee Zellweger, Ewan McGregor, and Emily Watson. This 2006 English film tells the story of Beatrix Potter from her youth drawing animals and creating stories about them to the publishing of her first books and the disapproval of her parents of her first love.
The Classic Film Club meets in the upstairs lounge the third Wednesday of the month except for summer and holidays. After a friendly pot luck at 11:30 AM, they screen a classic film. So if you're into film with an classic flair, call the monthly hostess and give an RSVP.
RSVP to Alecia Kindgren 480-839-1072.
Join The LWC For Thirsty Third Thursday!!!
All Lakes Residents and Their Guests Are welcome!!!
5394 S Lakeshore
The Lakes
480-820-0660
Thursday, October 19
5:30 PM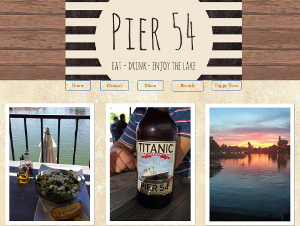 Jane will be your greeter at Pier 54 on Thursday, October 19 at 5:30 PM. You won't want to miss this fun-filled Happy Hour event at one of our favorite neighborhood eateries located right on Lakeshore Drive across from the Beach and Tennis Club; the Pier's phone is 480-820-0660.
Pier 54 has a casual, friendly atmosphere with great outdoor seating and a full bar. Let's enjoy the good weather and terrific waterfront views the Pier has to offer! All are welcome as we socialize with neighbors and friends, and enjoy the wonderful variety of food and beverages.
Pier 54 is open seven days a week, and offers daily food and drink specials, including Happy Hour from 3 to 6 PM, Monday through Friday. Pier 54 also offers a weekend brunch menu. You can view their complete menu at Pier54AZ.com.
Everyone deserves a break from our busy schedules, so come on over, sit, chat, enjoy! Please come, even if you are solo. Ask the staff to point us out at the group table under the reservation for "Jane".
We hope to see you then!
Submitted by Jane Morrissey
Histories and Mysteries
Third Thursday of Each Month
After a summer break, the Lakes Book Club has resumed. The September selection was What Alice Forgot by Liane Moriarty, an Australian author who has made the best seller list with Big Little Lies and Truly Madly Guilty
Our next meeting is scheduled for Thursday, October 19, at 7 PM in the Lakes Clubhouse conference room. We will be discussing When Breath Becomes Air by Paul Kalanithi, a highly acclaimed work of nonfiction. A young neurosurgeon, Kalanithi, is diagnosed with stage IV lung cancer. The book "chronicles his transformation from a naïve understanding of death to the examination of what makes a virtuous and meaningful life."
We hope to see you there!
Patsy Policar perkypatsy@cox.net 425-417-8694
Charlotte Whitney cwhitney@umich.edu 734-845-0947
LynnAnn Wojciechowicz lynnannw@gmail.com 480-777-5614
Submitted by Patsy Policar
Artisan Fair
Write it on your calendars
This year we host our annual Lakes Artisan Fair on Sunday, November 12 from 11 AM until 4 PM in the Beach and Tennis Club large park. It is an event that offers a relaxing afternoon of wandering through the park and an opportunity to view and purchase arts and crafts made by local artisans from all over the Valley.
The holidays are creeping up and our Artisans Fair is a perfect place to find that one of a kind gift.
This is also a call out to our Lakes artists to join in. If you would like a spot, or know of anyone who would be interested, please email us at ArtisanFair@TheLakesofTempe.com.