Lakes Book Club Welcomes New Members
Third Thursday of Each Month
The Lakes Book Club met on December 14 for an impromptu holiday party and their scheduled discussion of the December selection, "These Is My Words" by Sarah Agnes Prine. There was a lively discussion of pioneer life in the Arizona Territories in the late 1800s and an admiration for the strong woman character depicted by the author who was inspired by the her actual great grandmother.
The book club will meet on Thursday January 18 at 7 PM. The selection for January is "Maisie Dobbs" by Jacqueline Winspear. This is the first in a series of books featuring the title character as a private investigator circa 1929. She has learned that coincidences are meaningful and truth is elusive.
New members are always welcome.
Submitted by Patsy Policar
LWC at Pita Jungle For Thirsty Third Thursday
All Lakes Residents and Their Guests Are welcome!!!
1949 West Ray Road
Chandler
480-855-3232
Thursday, January 18
5:30 PM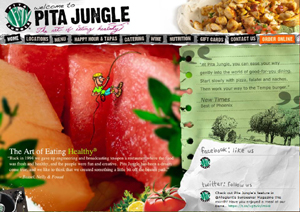 Jane will be your greeter at Pita Jungle in Chandler on Thursday, January 18 at 5:30 PM. Pita Jungle is located at 1949 W Ray Road, in Chandler at Anderson Springs; phone number 480-855-3232.
Pita Jungle has a casual, friendly atmosphere with live jazz, great outdoor seating, and a full bar. Let's enjoy the good weather and terrific waterfront views Pita Jungle has to offer! All are welcome as we socialize with neighbors and friends, and enjoy the wonderful variety of Mediterranean food and beverages they have to offer.
The restaurant is open seven days a week and offers daily food and drink specials. You can view their complete menu at pitajungle.com.
Everyone deserves a break from our busy schedules, so come on over, sit, chat, enjoy! Please come, even if you are solo. Ask the staff to point us out at the group table under the reservation for Jane. We hope to see you then!
Submitted by Jane Morrissey
Wine and Cheese Happy Hour
The Lakes will be having another Wine & Cheese Happy Hour on Friday, January 26 at 6 PM upstairs in the Beach and Tennis Club.
In addition to the Happy Hour, there will be a Wine Competition that will begin at 6:30 PM. People wanting to participate in the friendly competition need to bring one bottle of wine per person as their entry. You may submit more than one bottle in the tasting and there will be both a red and white category. Only people submitting a bottle of wine in the competition will be able to taste the wines and ultimately select winners.
The wines will be concealed so we can judge by taste alone. The judging will be from 6:30 to 8 PM. Each participant will place their tickets in their favorite red and white wine. There will be prizes for first and second of red and white wines.
The Lakes will provide tiny tasting cups, snacks, cheese, crackers, olives, water, etc. Please bring any other beverages you would like to drink. This is an adult only event.
Submitted by the Activity Committee
Santa is Gone for Now, But the Spirit of Giving Remains
We're Pet Friendly!
We all know that The Lakes is a very pet friendly community. You cannot drive through our neighborhood any time of day or night and not see someone walking a dog. Now is the time to give back to those animals that are less fortunate.
The Lakes Women's Club is sponsoring a fund raiser and supply drive to benefit the Lost Our Home Pet Rescue shelter at 2323 South Hardy Drive in Tempe; (602) 445-7387 in Tempe. The Lost Our Home Pet Rescue Shelter was founded in 2008 when many people lost their homes and needed a safe place for their pets while they got on their feet. They still assist people who are in transition and offer a safe place for their pets; they also take in lost and stray animals. This was the first no-kill shelter in Tempe. Adoptions, day-care, and temporary boarding are also available.
Come to the Beach and Tennis Club on Saturday, February 10 between 9 and 12 and have a picture taken with your pet for a minimum $5 donation. All monetary donations go to Lost Our Home. All pets must be on a leash or crated.
We are also accepting donations of supplies needed which include: food, toys, treats, litter, leashes, towels, blankets and so much more. For a complete list of needed supplies you can go lostourhome.org
Launie Harlacher
Lakes Women's Club