T3T Goes Local to Pier54
All Lakes Residents and Their Guests Are Welcome!
The Lakes
Tempe
480-820-0660
Thursday, October 20
5:30 PM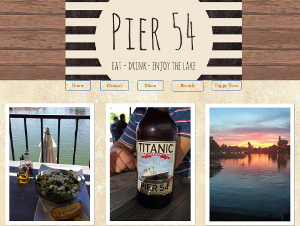 Jane will be your greeter at Pier 54 on Thursday, October 20 at 5:30 pm; phone 480-820-0660. You won't want to miss this fun-filled Happy Hour event at one of our favorite neighborhood eateries located right on Lakeshore Drive! All are welcome as we socialize with neighbors and friends, and enjoy the terrific variety of food and beverages they have to offer at Pier 54.
Pier 54 has a casual, friendly atmosphere with great outdoor seating and a full bar. The restaurant is open seven days a week, and offers daily food and drink specials, including Happy Hour from 3 pm 6 pm, Monday through Friday. Pier 54 also offers a weekend brunch menu. You can view their complete menu at Pier54AZ.com.
Everyone deserves a break from our busy schedules, so come on over, sit, chat, enjoy! Please come, even if you are solo. Just look for us at the group table. Ask the staff for the Lakes Women's Club reservation.
We hope to see you then!
Histories and Mysteries
Third Thursday of Each Month
The Magician's Lie
What was the Magician's lie? There were many lies in this unusual story about the murder of a man at the theater stage. The accused was a female illusionist, the Amazing Arden, who was inspired by an historical character Adelade Hermman.
The Amazing Arden was known for sawing men in half, a shocking change in 1905. The answer to the question"Did you kill your husband" took unexpected twists in a most unusual method of telling a story.
The next choice is the popular The Girl on the Train by Paula Hawkins. We will read the NY Times best seller and hope to see the upcoming movie.
Histories and Mysteries meets the third Thursday of each month. October's is the 20th at 7:15.
Please direct questions to clarkkfisher@gmail.com or michaelfritz905@msn.com.
Oktoberfest at The Lakes
Fall Season Favorite
Take out your dirndls and lederhosen, and join us for the annual Oktoberfest at The Lakes on Sunday, October 23 from 4 – 7 PM.
We are excited to announce that the Varitones will be performing. They are a high energy Polka Band that entertains around the valley!
We will be serving traditional German food including bratwursts, hot dogs (for the kiddos), sauerkraut, potato salad and dessert. There will be water and lemonade to wash it down with, but as usual, feel free to bring your own beverages.
There will be a Halloween costume contest and parade for kids 14 and under, as well as a craft table.
Tickets are on sale now at the Clubhouse. Admission is $6 for ages 13 years and older; $3 for children 4 – 12 years old; and children 3 years old and under are free.
Be sure to get your tickets today and join us for a yodeling good time!
LWC Hosts Annual Garage Sale
Annual LWC Event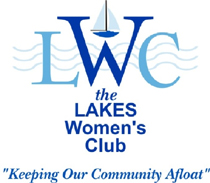 Recycle your treasures and Go Green! The Lakes Annual Garage Sale will be Saturday, November 5 from 7:30 AM to approximately 1 PM.
Sign up at the Clubhouse and get your official Lakes Garage Sale Day permit. The fee is only $10. Be sure to post this permit on the day of the Garage Sale. Also on the back of the permit is important information about places to donate left over items.
Get noticed!
The Women's Club will do all the advertising and decorate the entrances to The Lakes with signs and balloons the day of the sale, but least put up your own signs especially at the end of your streets to help people find you!
We'll have people walking the neighborhood on November 5 checking for permits.
If you decide to have a sale at the last minute or if you can't get a permit before Saturday, you can pay for one on the day. But please, please make time get to the Clubhouse prior to Saturday for your permit. That way you can be onto the Lakes map of all the official Lakes garages and yards.
Why the fee?
This small $10 fee is our way of helping to fund charitable contributions to community programs. The Lakes Women's Club sponsors this event and all proceeds from permits are used to fund things needed and used by us for our community center.
If you do not want to pay the $10 fee, please do not have your garage sale on this day.
Tips and Tricks
Go to Clubs for tips on how to have a successfull Lakes Garage Sale.
Lakes Artisan Fair Just Around the Corner
Write it on your calendars
This year we host our annual Lakes Artisan Fair on Sunday, November 12 from Noon until 4 PM in the Beach and Tennis Club large park. It is an event that offers a relaxing afternoon of wandering through the park and an opportunity to view and purchase arts and crafts made by local artisans from all over the Valley.
The holidays are creeping up and our Artisans Fair is a perfect place to find that one of a kind gift.
This is also a call out to our Lakes artists to join in. If you would like a spot, or know of anyone who would be interested, please email or call Gay Cutter at 602-499-0870 or email us at ArtisanFair@TheLakesofTempe.com.