Everybody Into the Pool!
For a Movie!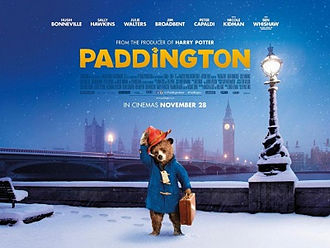 Grab your pool floats, favorite movie snacks and bring the whole gang out to the Beach and Tennis Club pool on Saturday, August 8 for a viewing of Paddington (PG). The movie will start at dusk, approximately 7:30 PM.
Families are encouraged to join in the fun. Children 14 years and under must be accompanied by an adult.
Popsicles will be provided by the Lakes and the Activity Committee.
Lakes Labor Day Potluck Picnic
Join us!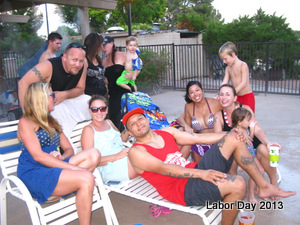 Mark your calendar for Monday, September 7 and plan on spending part of your day here at the Beach and Tennis Club and pool for the annual Labor Day Picnic.
Come enjoy the DJ by the pool while spending time with neighbors and friends.
Food will be served at 5 PM. The Lakes provides grilled hamburgers and hot dogs, lemonade and water.
Residents are asked to bring their favorite picnic side dish for at least eight people. Some favorite sides include deviled eggs, potato salads, pasta salad, coleslaw, corn on the cob, baked beans and desserts of all kinds or one of your favorites. No chips please.
See you there!
Sponsored by the Activity Committee
Stay Cool This Summer On The Lakes Swim Team
Join Us!
Spring is in the air, temperatures are warming, and summer is right around the corner. Keep the kids active and healthy during the hot summer months while they build their swimming skills and have fun competing for the Lakes Snakes Swim Team.
We're a Valley Swim Team Tradition
Poolside with the Lakes Swim Team is the "cool" place to be in the summer! Kids can learn how to swim correctly or perfect their strokes, enjoy camaraderie among team members, and learn good sportsmanship. The long-standing tradition (we're talking 41 years here) of the Lakes Swim Team provides a wonderful opportunity for families to meet and spend time with each other - a real sense of community! Read more on the Swim Team page.