Memorial Day Potluck Picnic and Music Poolside Fun
Monday, May 30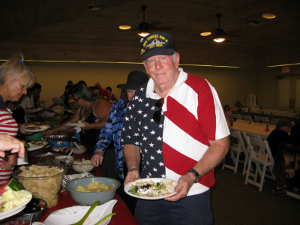 Come join the fun for everyone on Memorial Day, Monday, May 30 from 5 to 7 PM at the Beach and Tennis Club.
Bring your favorite dish to share such as potato salad, coleslaw, deviled eggs, beans, and desserts such as brownies, cookies, cupcakes, or anything else you think your Lakes friends and neighbors might enjoy. The Lakes will provide hamburgers, hot dogs and fixin's, chips and lemonade.
There will also be a DJ by the pool so bring your suit and enjoy music poolside.
Lakes Snakes Swim Team Ready to Dive In
Practice Starts Wednesday, June 1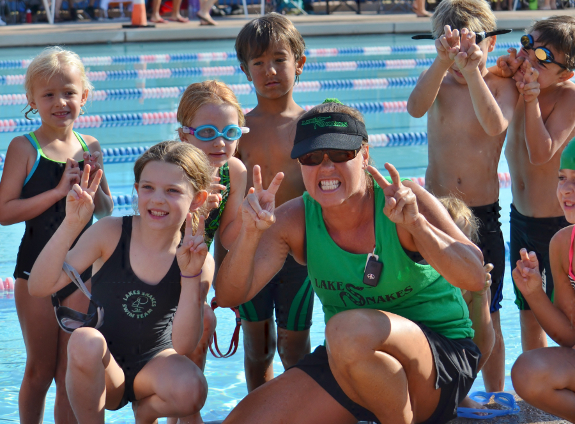 The Lakes Snakes Swim Team will be back in the pool perfecting their strokes as they kick off their 42nd season when practices begin on Wednesday, June 1. Swim team members ranging in age from 5 to 18 will receive instruction and challenging daily workouts from our amazing Snakes coaches- all of whom were once Lakes Snakes themselves.
Monday - Friday Practice Times

| Age Group | Practice Time |
| --- | --- |
| Age 13 and older | 6:30 - 7:30 AM |
| Age 9 to 12 | 7:30 - 8:30 AM |
| Age 8 and under | 8:30 - 9:15 AM |
Online registration for swimmers is still open through June 12 at lakessnakes.com. Team fees are $100 for Lakes residents and $155 for non-Lakes residents.
It's going to be a great season with the Snakes hosting six home swim meets and traveling to Val Vista Lakes and Arrowhead Pool for away meets. Please note: the pool will be closed until approximately 10:30.a.m. during Saturday morning home meets. There will be two home meets in the evening on 6/21 and 6/30; the pool will close at 3p.m. to allow preparation for these meets. Email swimteam@thelakesoftempe.com with any questions. Go SNAKES!
Support the team and feature your business to our nearly 200 swim team members and their families by becoming a Lakes Snakes Swim Team Sponsor for only $75 ($50 for returning sponsors). Your name, business name or logo will be displayed on the swim team banner at the pool and recognized in the June and July Lakes Log. Contact Susan Goodykoontz at susangoody@gmail.com for sponsorship information.
Story and photo Suzanne Reddie
Out to Lunch Bunch Chooses Opa Life Greek Cafe
Circling the Globe in Search of Lunch
227 East Baseline Road
Tempe
Wednesday, June 8
480-292-8180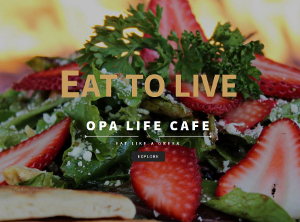 Lakes residents and their guests are invited to join the Out to Lunch Bunch on Wednesday, June 8 at Opa Life Greek Cafe located at 227 East Baseline Road, Suite J007 at Baseline and Mill in Tempe.
Opa Life Greek Cafe was founded by two veteran restauranteurs in Tempe whose vision was simply to bring the liveliness of Greek culture and combine it with the wonderful flavors of the Mediterranean to create an affordable, luxurious experience for everyone to enjoy. According to a recent customer review, "everything is really fresh and tastes great."
Entrees include several varieties of souvlaki: chicken, pork, beef, shrimp, lamb and veggie. Pitas and wraps are also featured. Burgers, chicken and salmon sandwiches are another option.
There are ten choices of salads. Examples include: Greek calamari; watermelon with sweet watermelon, heirloom tomatoes, cucumbers with balsamic reduction, honey and feta cheese; Horiatiki with Roma tomatoes, cucumbers, onions, Kalamata olives, peppers and Greek feta with virgin olive oil dressing.
Desserts include the Baklava cheesecake which is made in house; Loukoumades, Greek doughnut holes, fried and served with fruit and topped with ice cream and and caramel; and Greek yogurt.
Please make reservations at the Beach and Tennis Club no later than Monday, June 6. Let us know if you need a ride, as we will carpool from the Lakes at 11:30 AM for a 12:00 luncheon.
Please call April Sapinski (480-831-7228) if you have any questions.
Classic Film Club
Third Wednesday of Each Month
See You in the Fall
Country:
Director:
Genre:
Running Time:
Date:
Time:
Join The LWC For Thirsty Third Thursday
All Lakes Residents and Their Guests Are Welcome!
1130 West Grove Avenue
Mesa
480-588-8988
June 16
5:30 PM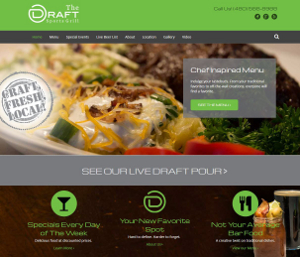 Jane will be your greeter at The Draft on Thursday, June 16 at 5:30 PM. The Draft is located at 1130 West Grove Avenue in Mesa, one traffic light south of the intersection of Southern and Alma School. Phone: 480-588-8988. You won't want to miss this fun-filled Happy Hour event, especially now that inside with AC is the place to be!
The Draft has a casual, friendly atmosphere with a spacious dining area and full bar. All are welcome as we socialize with neighbors and friends, and enjoy the terrific variety of food and beverages they have to offer. The restaurant is open seven days a week, and offers daily food and drink specials. The Draft even offers the "Bartender's Brunch" on Saturday and Sunday.
Everyone deserves a break from our busy schedules, so come on over, sit, chat, enjoy! Please come, even if you are solo. Just look for us at the group table. Ask the staff to point us out. We hope to see you then!
Submitted by Jane Morrissey