Classic Film Club
Third Wednesday of Each Month
Country: Sweden
Director: Hannes Holm
Writen by: Hannes Holm, screenplay; Fredrik Backman, novel
Genre: Comedy, drama
Running Time: 1hr 56min
Date: September 20
Time: 11:30 Am
The LWC Classic Film Club will next meet on Wednesday, September 20 at 11:30 AM to screen A Man Called Ove, a 2015 film from Sweden based on the novel by Fredrik Bachman.
Ove is a bitter, unlikeable man forced to retire from his job and living a lonely life in Sweden until a young family with children move in next door and change his life. This dark comedy, with subtitles, was nominated for an Academy Award as Best Foreign Language Film.
If you plan to attend, RSVP to this month's hostess, Larraine Warren at 480-282-0360.
The Classic Film Club meets in the upstairs lounge the third Wednesday of the month except in summer and the holidays. After a friendly pot luck at 11:30 AM, they screen a classic film. So if you're into film with a classic attitude, call the monthly hostess and give an RSVP.
Join The LWC For Thirsty Third Thursday!!!
All Lakes Residents and Their Guests Are welcome!!!
721 N. Arizona Ave, Suite 103
Gilbert
480-497-2739
Thursday, September 21
5:30 PM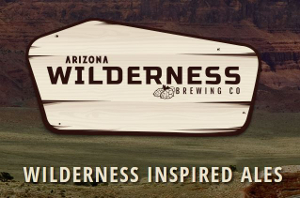 Jane will be your greeter at The Arizona Wilderness Brewing Company on Thursday, September 21 at 5:30 PM. The Wilderness Brewing Company is located at 721 N. Arizona Ave, Suite 103 in Gilbert; phone number 480-497-2739. You won't want to miss this fun-filled Happy Hour event. Wilderness has a casual, friendly atmosphere with both indoor and patio seating . The Brewing Company is the first craft brewery in Gilbert, serving a huge variety of beers along with a food menu of American fare.
All are welcome as we socialize with neighbors and friends, and enjoy the great food and beverages they have to offer. You can view the full menu, as well as their hours of operation at their website wildernessbrewingcompany.com. The restaurant is open seven days a week, and offers Happy Hour daily from 3 to 6 PM.
Everyone deserves a break from our busy schedules, so come on over, sit, chat, enjoy! Please come, even if you are solo. Just look for us at the group table. Ask the staff to point us out. We hope to see you then!
Submitted by Jane Morrissey
Artisan Fair
Write it on your calendars
This year we host our annual Lakes Artisan Fair on Sunday, November 12 from 11 AM until 4 PM in the Beach and Tennis Club large park. It is an event that offers a relaxing afternoon of wandering through the park and an opportunity to view and purchase arts and crafts made by local artisans from all over the Valley.
The holidays are creeping up and our Artisans Fair is a perfect place to find that one of a kind gift.
This is also a call out to our Lakes artists to join in. If you would like a spot, or know of anyone who would be interested, please email us at ArtisanFair@TheLakesofTempe.com.