Out To Lunch Bunch Going to Fibber Magees
Circling the Globe in Search of Lunch
1989 West Elliot Road
Chandler
480.722.9434
Thursday, March 12
11:30 AM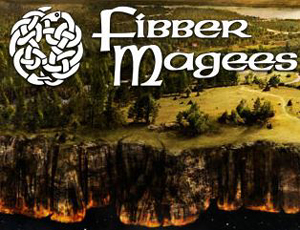 This month the Out To Lunch Bunch will continue our theme of sampling various international flavors.
On Thursday, March 12 we will visit Fibber Magees in Chandler for an early St. Patrick's day celebration. Their mission statement is "To be the highest quality authentic Irish Pub in the market, offering excellent standards of food, drink, guest service and hospitality." Read more »
It's Time for Poker Regatta
Celebrate Spring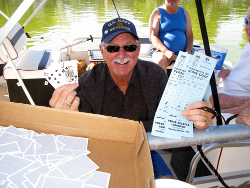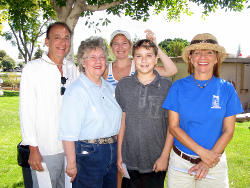 You might say the annual Lakes Poker Regatta is the unofficial spring season opener for Lakes community events. This year's opener is Saturday, March 21 from 9 AM to 2 PM. Poker hand/score cards are on sale now at the Lakes Beach and Tennis Club for $5 each. The more hands you play, the better your chances for winning some of our great prizes.
Poker hand/score cards must be purchased by a Lakes resident at the Lakes Beach and Tennis Club by March 20. Non-resident guests may participate, but their entries must be purchased by their resident host. Hands are $5 each and include a picnic lunch in the large park following the event.
Only boats registered with The Lakes will be allowed to participate.
How to play:
The Poker Regatta will start at 9 AM Saturday morning. Seven checkpoints will be set up throughout the main lake. Participants travel by either boat, bike, or on foot to each of the checkpoints, in any order, and draw one card per hand. The value of that card is then entered on your score card by the checkpoint official. The object of Regatta Poker is to form the best possible 5 card poker hand out of your 7 cards. Five of a kind will not be recognized, so the highest possible hand is a royal flush. There are no wild cards.
No boat?
The Lakes boat will cast off from the Beach and Tennis Club Marina at 10 AM sharp bound for all Regatta checkpoints. Reservations are necessary and there is a fee for passage on the Lakes boat. Seating capacity is limited, so reserve your places early.
Picnic lunch in the park after
Refreshments, a picnic lunch, and entertainment will be served at the park until 2 PM. Your lunch ticket is included with your score card and each person must present a lunch ticket to receive a lunch! Additional lunches may be purchased for $5 each.
Checkpoints will open at 9 AM and close at 12:00 noon, except at the Finish Line which will close at 12:30 PM. Scoresheets must be turned in to the officials at The Lakes Beach and Tennis Club park by 12:30 PM. Prize winners are announced as soon as the officials have finished checking the score sheets.
Due to limited dock space at the Marina at the Beach and Tennis Club, we suggest returning your boat to your home. You may arrive at the Finish by boat, car, or on foot.